Description
800 puffs A are designed for ultimate convenient use. it can sits right in the palm of hands or any pocket. The device contains 3.3ml of nic salt e-liquid, which is vaporized by a high-quality organic cotton coil, to deliver a satisfying taste.
Product features and applications:
800 puffs A, Cylindrical anti-pen-like design makes you feel the subtlety of the design when you hold it in your hand. 3.5ml E-liquid capacity and 800+puffs Let you not worry about his capacity at all, this is your perfect one-time atomization experience. If your heart touches, act quickly.
Product details:
1. 800 puffs
2. 3.3ml e-liquid
4. 550mAh battery
5. Non rechargecable
6. Airflow Adjustable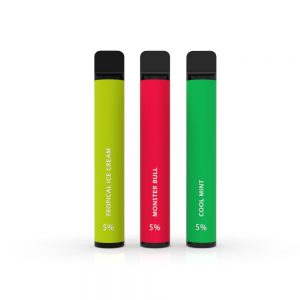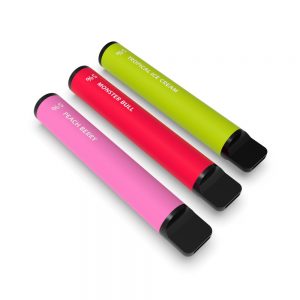 OUR SERVICES:
1. ODM/OEM design for all customers.
2. Better manufacturing ability.
3. High quality/Safe material/Competitive price
4. Quickly response
5. More safe and fast transport
Q&A:
Can we print our logo?
Yes, we offer OEM and ODM service, You can put your logo on the product.
Do you have the test and audit service?
Yes, we can assist to get the designated test report for product and the designated factory audit report.
Can you help with the design?
Yes, we provide ODM service.
Hot Tags: 400 puffs A, China, suppliers, manufacturers, factory, customized, foundry, ODM, OEM, made in China