In 2005, the Chinese invented the first generation of electronic cigarettes, but the technology was still immature, and the products were not accepted by the public because of unstable performance. Coincidentally, Aoyoujie, a multinational company that produces international air purifiers, happened to come to China for inspection and found the e-cigarette that has just joined the WTO. He directly called "Chinese is amazing!" and produce. As a result, there have been second and third generation changes in electronic cigarettes, and Aoyoujie electronic cigarettes have thus become a legend in the electronic cigarette industry. This is really a dramatic history of the development of e-cigarettes. E-cigarettes were invented by the Chinese. Few people know about them, but they are rapidly rising and popular in Europe and the United States.
Why did the Chinese invent things rise abroad? The real reason makes every e-cigarette engineer cry.
Since the invention of cigarettes, humans have strayed into an era of clouds and fog. Especially in public, second-hand smoke is pervasive, and those who smoke and do not smoke suffer. But people are used to it. Only when the disease came in from the mouth and the doctor warned, some people were really anxious, and they tried everything to quit smoking, but they always gave up halfway. The state has also seen the harmful effects of smoking, and requires that any cigarette sold must be marked with the prominent wording "Smoking is harmful to health" on the packaging, and the maximum fine for smoking in public places is 500 yuan.
The general trend, the advent of electronic cigarettes, makes it difficult for people who quit smoking to find a way to quit smoking easily, so that people who like to play cigarettes find cool props, and electronic cigarettes shoulder the heavy task of saving humankind in the disaster. This is a happy thing, but the reality is contrary to it. E-cigarettes are regarded as the enemy of the tobacco industry. Some people even hire sailors to reverse right and wrong, rumors and slander, and attack e-cigarettes. Real Cigarettes Are Harmful, Talk That Electronic Cigarettes Can't Help Quit Smoking.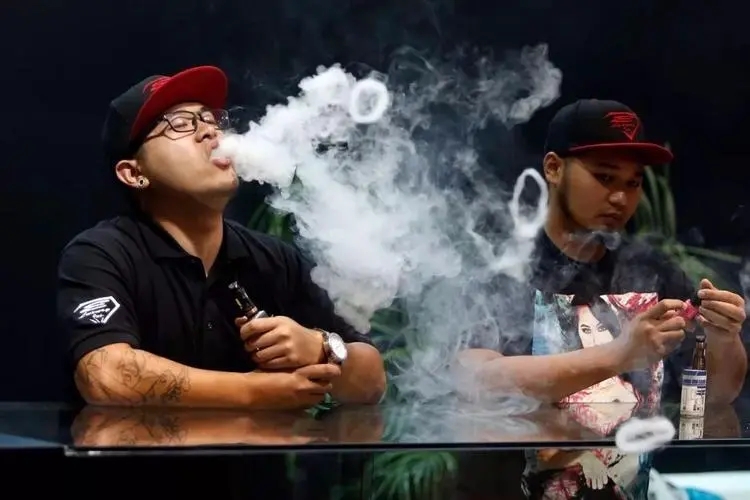 As a result, Chinese people once misunderstood the e-cigarettes, and domestic e-cigarettes have also gone through all kinds of ups and downs and bumps along the way, allowing foreigners to seize the opportunity. It is really a trend of interest and people's hearts are not old. Today, we abandon all red flags and return to electronic cigarettes in a fair and objective manner.
Nowadays, there are more than 1500 brand enterprises in the electronic cigarette industry, some famous electronic cigarette brands, which have become electronic cigarette brands with high market share, these electronic cigarette brands are mainly dependent on exports in terms of market operation, followed by the domestic market. As we have built our own brand PIN ONE, LUCKEE, after nearly a decade of exploration and development, the formation of a complete supply chain and service industry, our products are also sold to North America, Europe, Southeast Asia and other regions. In the future, we will continue to follow the development trend of electronic cigarettes and create more trendy products such as5K MINI, 5K BOX, and ACE 5000.
[dt_portfolio_carousel posts_offset="0″ image_border_radius="0px" adaptive_height="y" autoplay="y" autoplay_speed="3000″ post_author="n" post_comments="n" post_content="off" project_icon_border_width="0px" arrow_bg_width="36x" arrow_border_width="0px" r_arrow_icon_paddings="0px 0px 0px 0px" r_arrow_v_offset="0px" l_arrow_icon_paddings="0px 0px 0px 0px" l_arrow_v_offset="0px" category="140″]