What are Vape Cartridges? The cartridge is the top part of the vape pen, consisting of a chamber that holds the cannabis oil, and a mouthpiece that you use to smoke it. The bottom of the vape pen is the battery, and the combination of these two parts is usually called a 510 thread.
Vape Pen &Vape Cartridge
Be aware that not all cartridges are created equal, and not all vape pens fit all cartridges. The most classic of these is the 510 threaded box, which can be assembled quickly by screwing together, and it generally fits most batteries in the local store. These general-purpose vape pens are popular because they offer a wide range of cannabis products and connect to reusable batteries (often labeled "510 threaded batteries"). Of course, some specific batteries are only suitable for a certain brand.
CBD 510 Vape Cartridge
Our CBD 510 Vape is made with high quality materials, metal base and mouthpiece, Pyrex glass jar, with patented ceramic coil, just screw or press the cartridge into the battery and you are ready to go.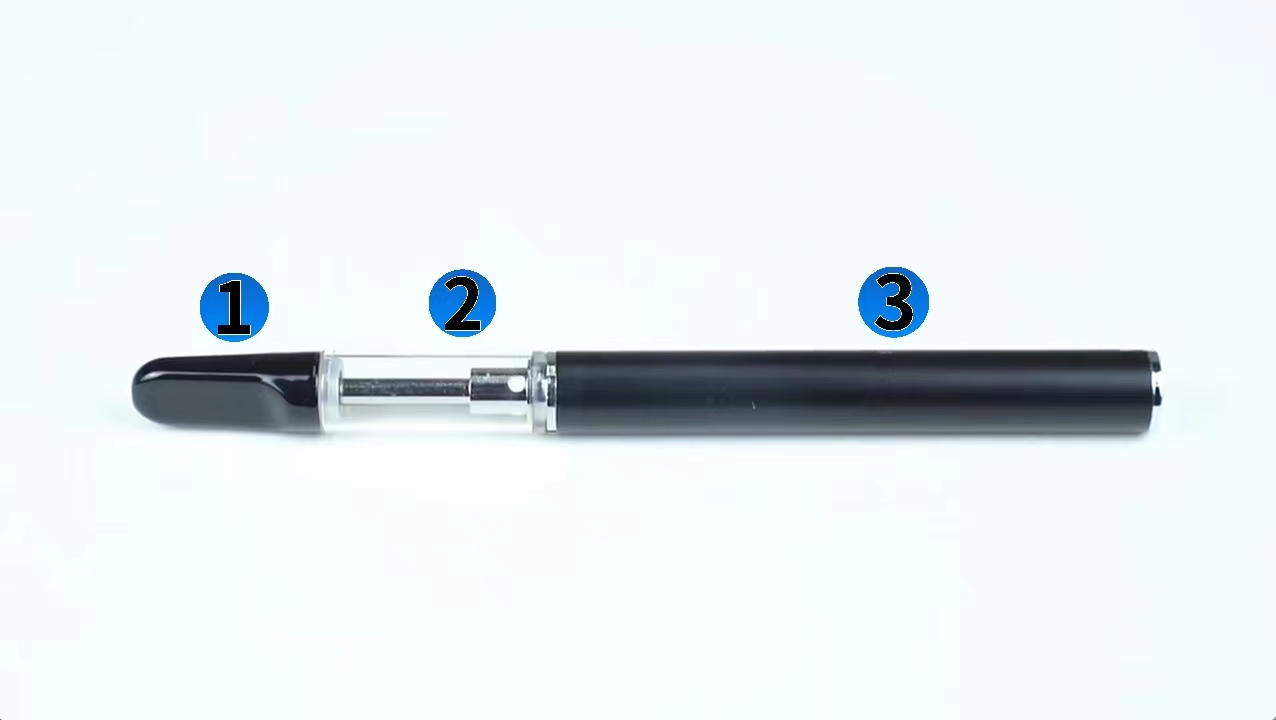 Step One: Remove the dust cap from the mouthpiece.
Step Two: Connect your 510 threaded cannabis cartridge with a compatible 510 threaded battery.
Step Three: Inhale from the mouthpiece to begin your session.
Vape Cartridge & Cigarette
Approximately how many cigarettes is one cartridge equivalent to? Calculated by the amount of nicotine, according to the official website, the amount of nicotine in a standard LUCKEE cigarette box is roughly equivalent to the amount of nicotine in a pack of cigarettes, or about 200 puffs.